Try the best chocolate bars in the United Kingdom
Get a taste of Great Britain for only $40.00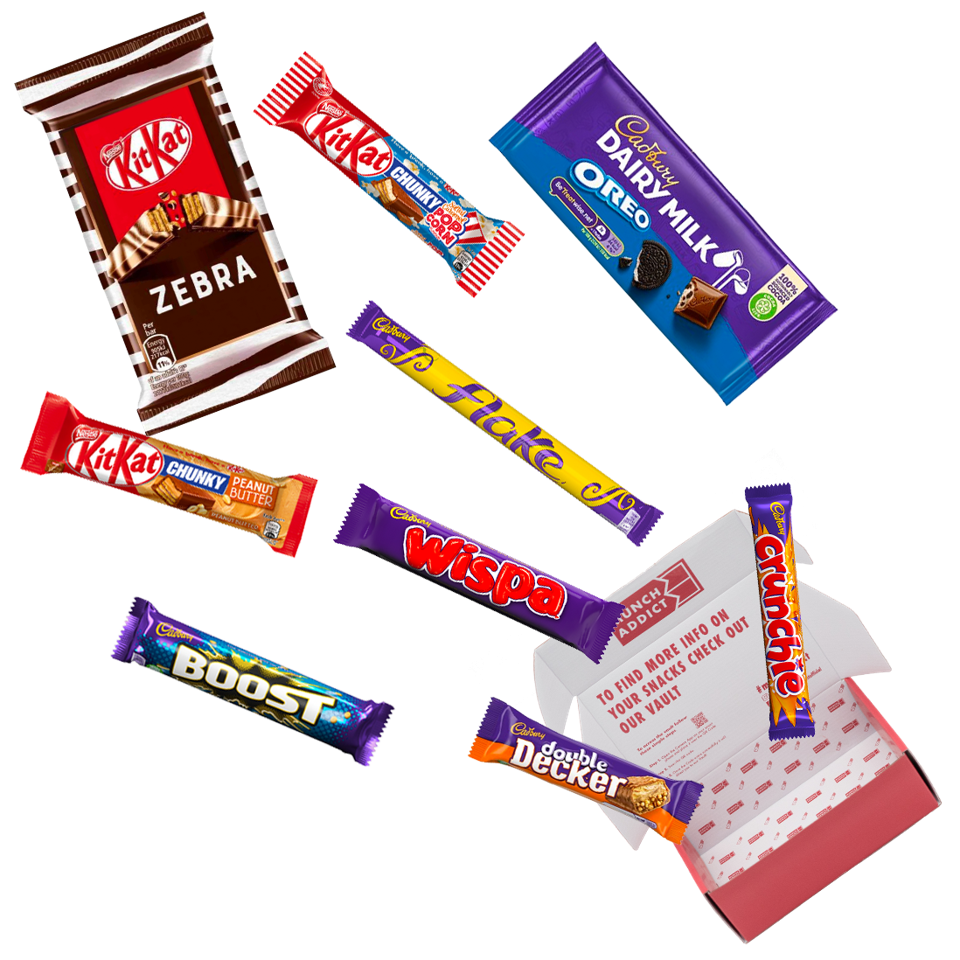 The Munch Addict United Kingdom Chocolate Bar features NINE amazing chocolate bars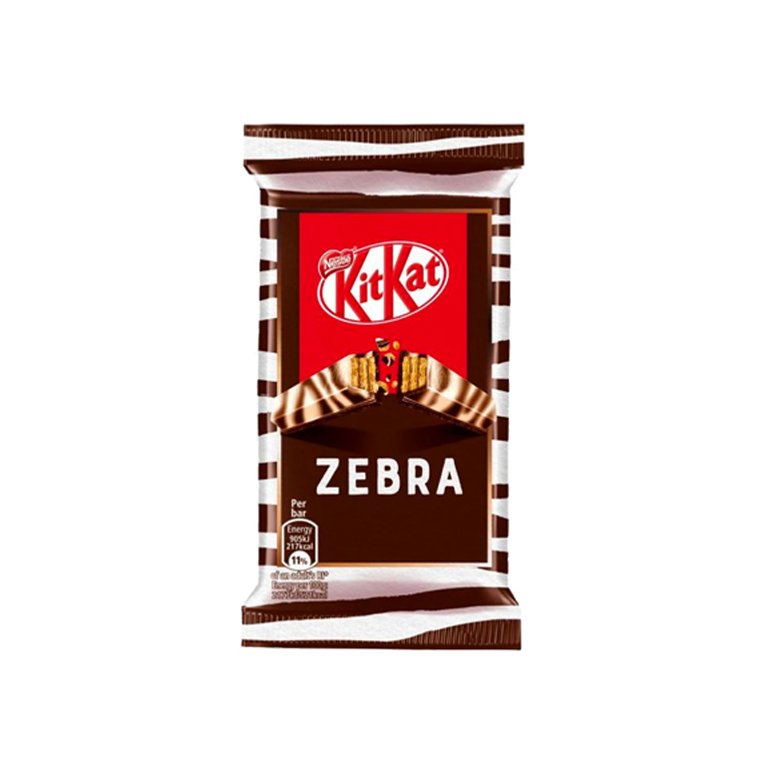 KitKat Zebra has been inspired by the most majestic animal on the African plains (soz, lions), and is a delicious combination of marbled dark and creamy white chocolate with the iconic KitKat wafer centre.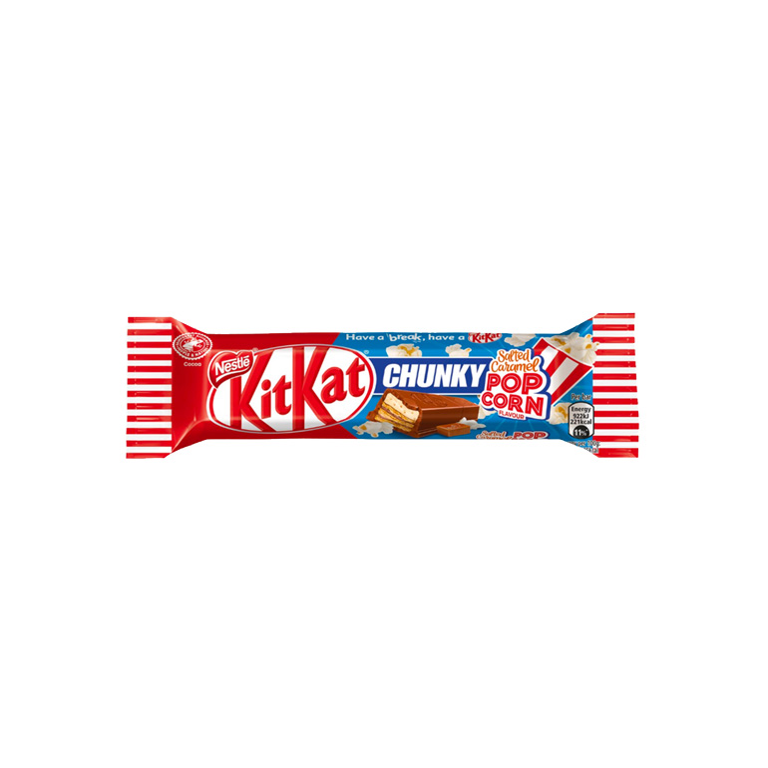 KitKat Chunky Salted Caramel Popcorn
The bar is made up of KitKat's iconic wafer alongside an indulgent layer of salted caramel popcorn filling, all covered by smooth milk chocolate.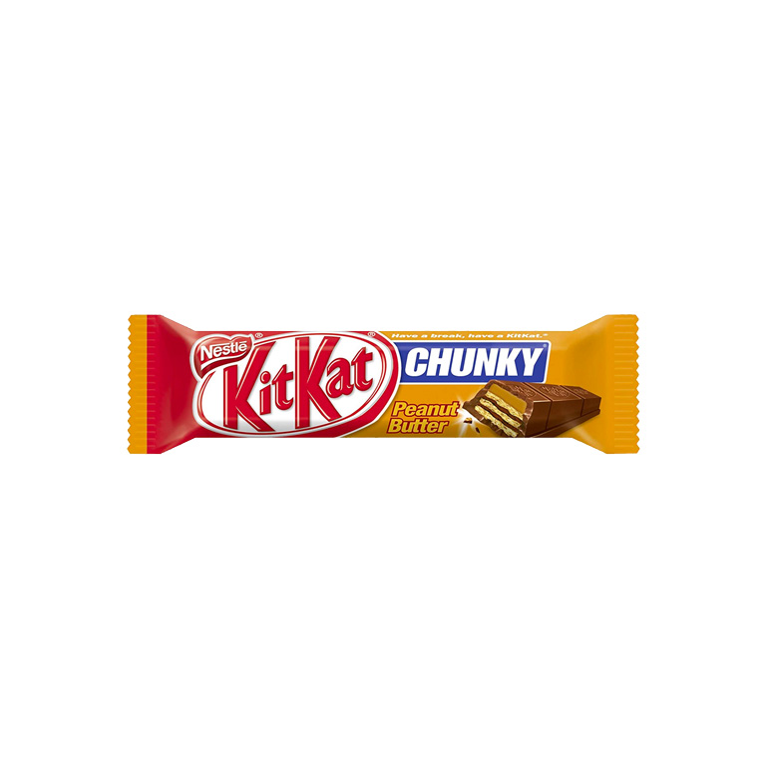 KitKat Chunky Salted Peanut Butter
Enjoy deliciously smooth milk chocolate, a crispy wafer and a layer of creamed peanut butter with our KitKat Chunky Peanut Butter bars. Each bar features the perfect blend of salty peanut butter and smooth milk chocolate to create a tasty break that's made for savouring.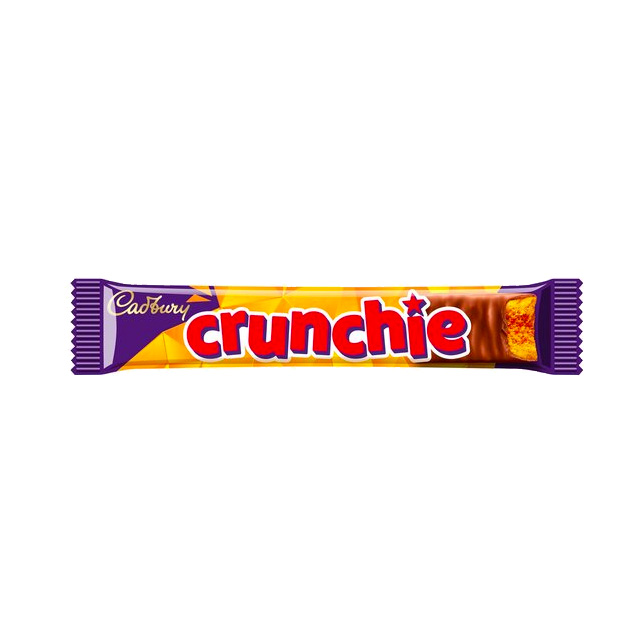 A chunky, gold bar of delicious honeycomb, smothered in thick Cadbury milk chocolate that shatters into mouth-watering crunchy pieces.
Tonnes of delightful tiny chocolatey bubbles, layered with golden caramel and covered in smooth Cadbury milk chocolate!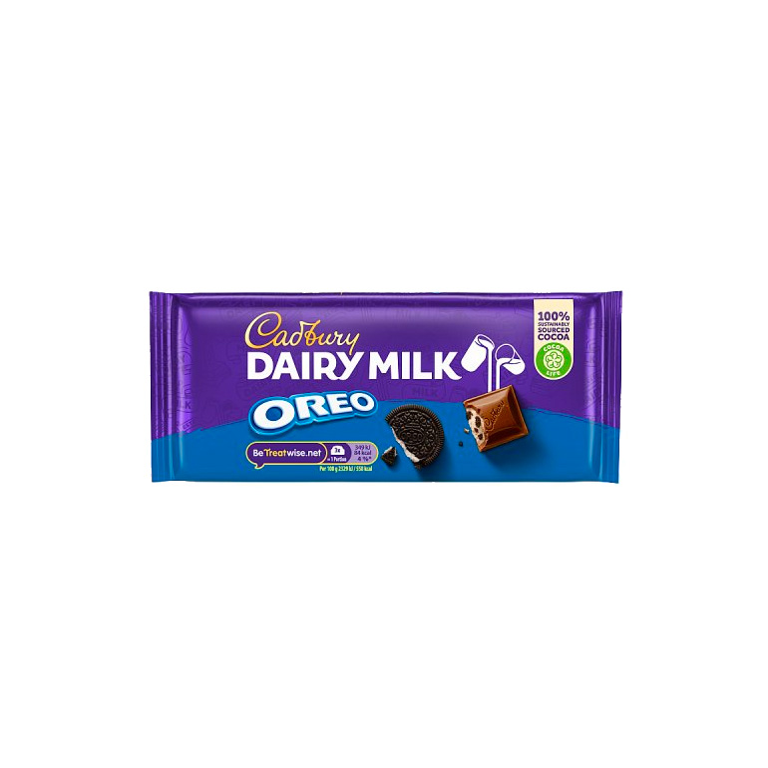 Deliciously creamy Cadbury Dairy Milk milk chocolate, packed with soft vanilla flavour filling and crunchy Oreo pieces for biscuity bliss in every bite!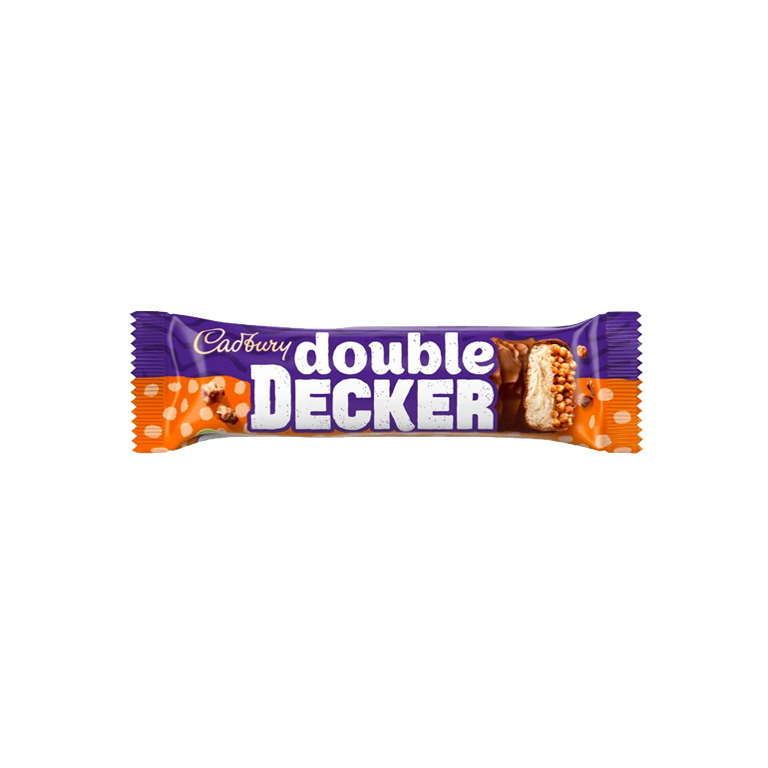 A contrasting combination of crispy cereal and soft, pillowy nougat, layered up and coated in smooth Cadbury milk chocolate, giving you two bars in one!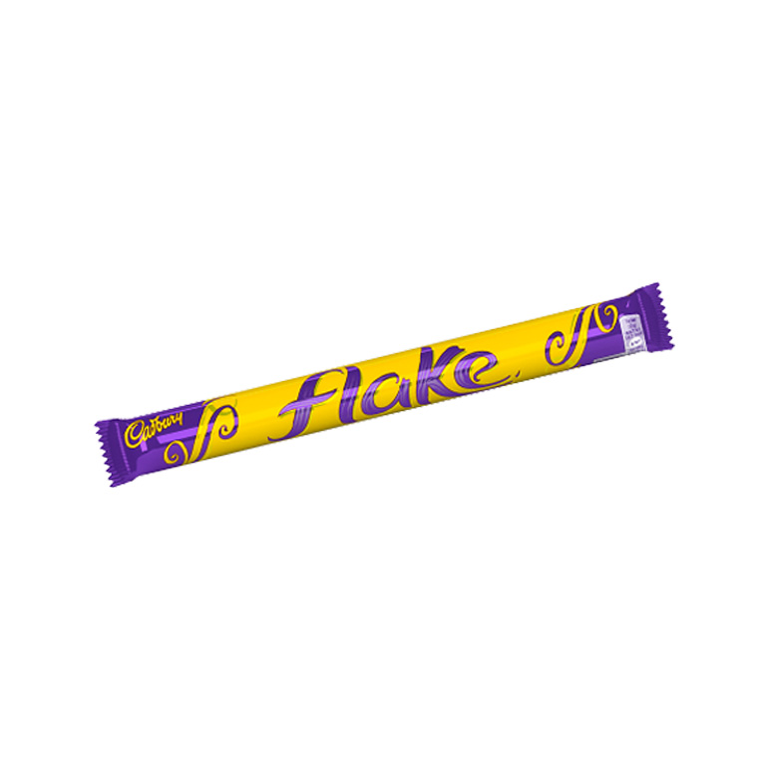 The process for making Cadbury Flake is a closely guarded secret and no other chocolate manufacturer has ever managed to recreate it. That's why no other chocolate bar can rival the delicate, crumbly texture of a Cadbury Flake.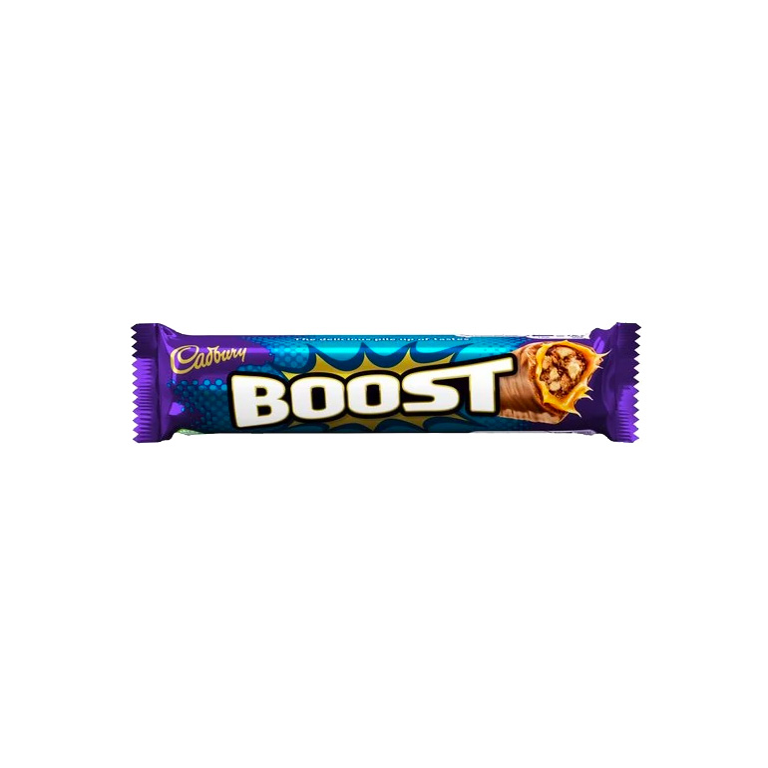 A taste-bud-boosting blast of biscuit in a soft, cocoa centre, encased in chewy caramel and Cadbury milk chocolate, packing a punch in every layer!
Add some of our most popular snacks to your box!
United Kingdom Chocolate Bar Box - 9 Bars
Our reviews speak for themselves