Takis - Volcano Queso / Scorpion bbq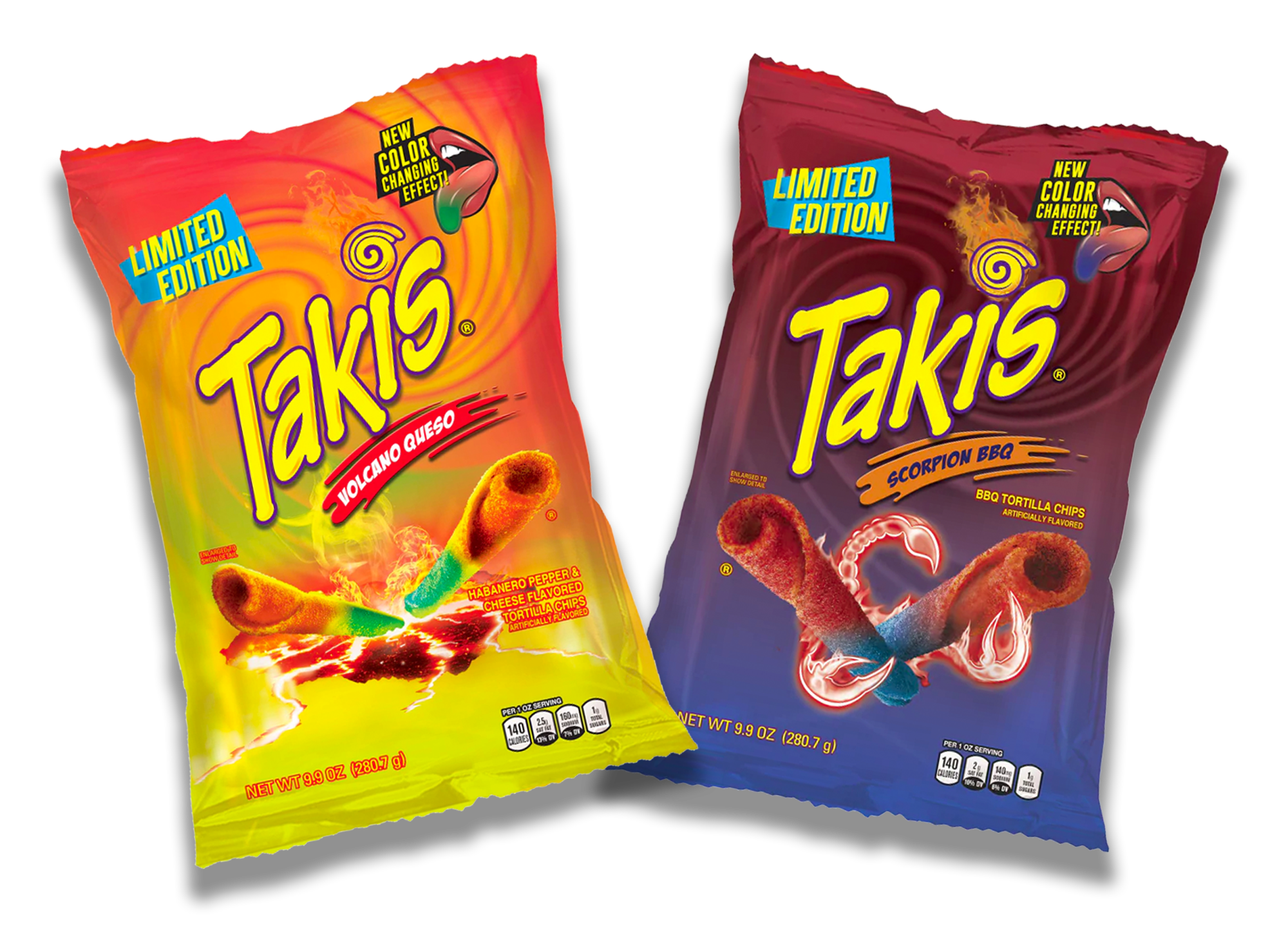 We're excited to introduce these limited edition Takis that have been heavily sought after by our customers. We've finally found them and have secured a limited quantity just for you! These delicious chips will turn your mouth blue and green! It's a fun experience while trying these bold new flavors.
We will be dropping these snacks on a special page on August 23rd at 9:00am PST. The first FIVE customers will receive FIVE FREE BAGS of these new Takis. When you enter below, we will add you to our Snack Drop mailing list, then we will send two coupon codes to your email. The first coupon will be for the FREE FIVE BAGS, this coupon code will only work for the first five people to use it. The second coupon code will be a specialized discount for entering into our contest so you can STILL try these Takis if you didn't win.
Due to limited stock, we advise you purchase on release date as these will sell out fast!
Thank you for trying out our new Snack Drop! We have plenty of new and interesting snacks that will be dropping throughout the year, so stay tuned!