Ok, we're giving you our final offer
These plans work on all plans except prepaid. Prepaid plans already have a discount applied. Please copy the corresponding code to the box you want to order. These discounts can be used on a subscription or a gift.
please read below before redeeming your discount
In the past we've had customers get a bit confused on how the discounts are applied, so we want to make sure you know how to apply these discounts. Below we will list the type of boxes there are and the discount we're giving you. There will be a coupon code associated with it. Please use this upon checkout, but please remember, enter your email in first or your discount code will not work.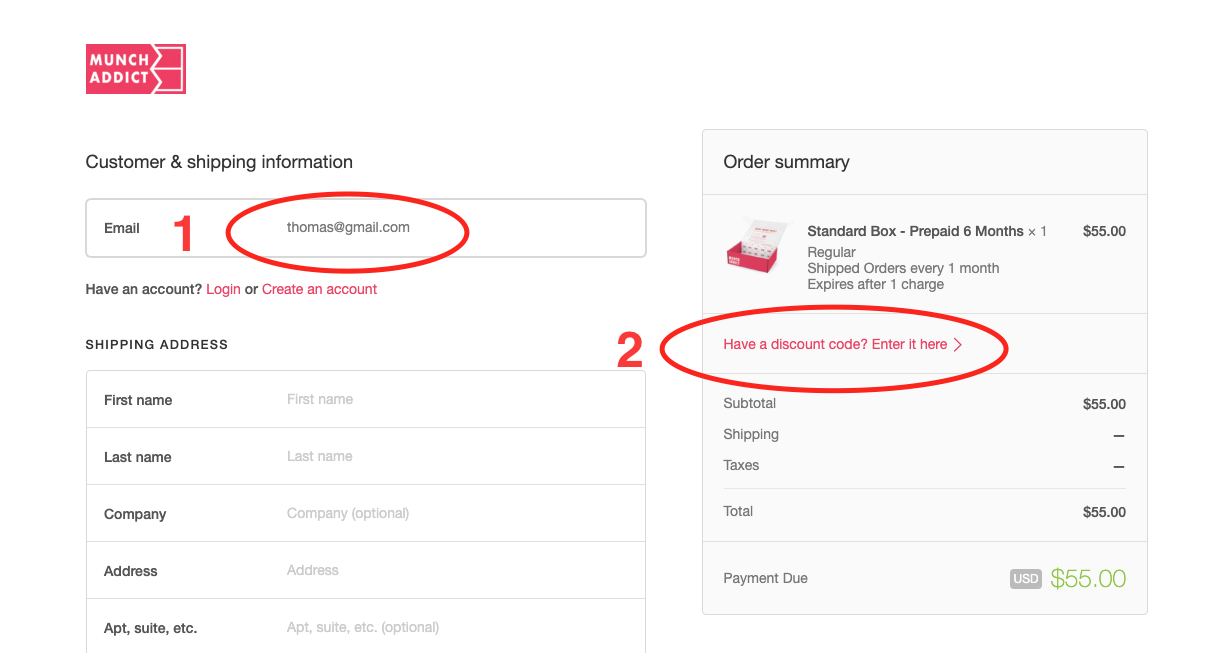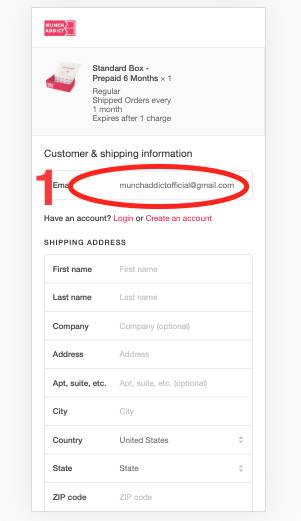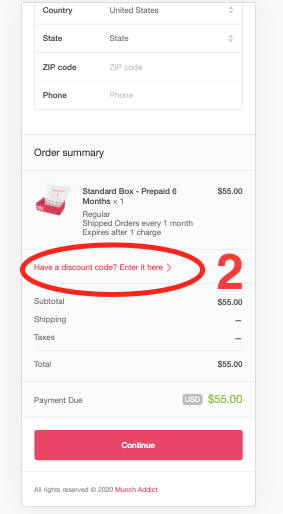 Thank you for shopping with us! If you have any questions please don't hesitate to email us at support@munchaddict.com