Take your taste buds on a world tour. Every month.
Start tasting all the world has to offer for as low as $12.75/box.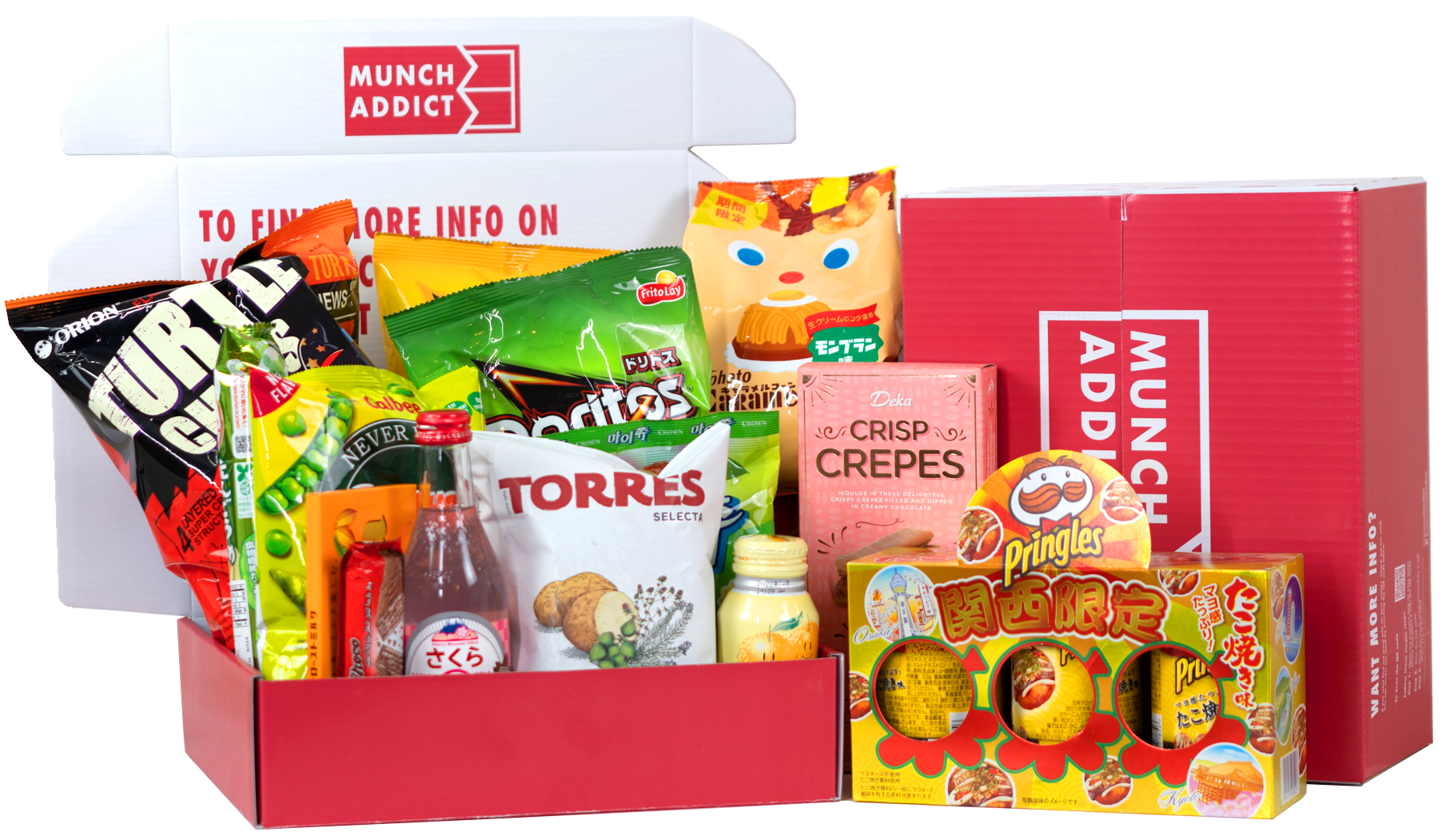 Munch Addict is a monthly snack curation service that imports the tastiest treats from all over the world and bring them to your door step. We import new snacks each month so you can try something new each time you receive a box from us.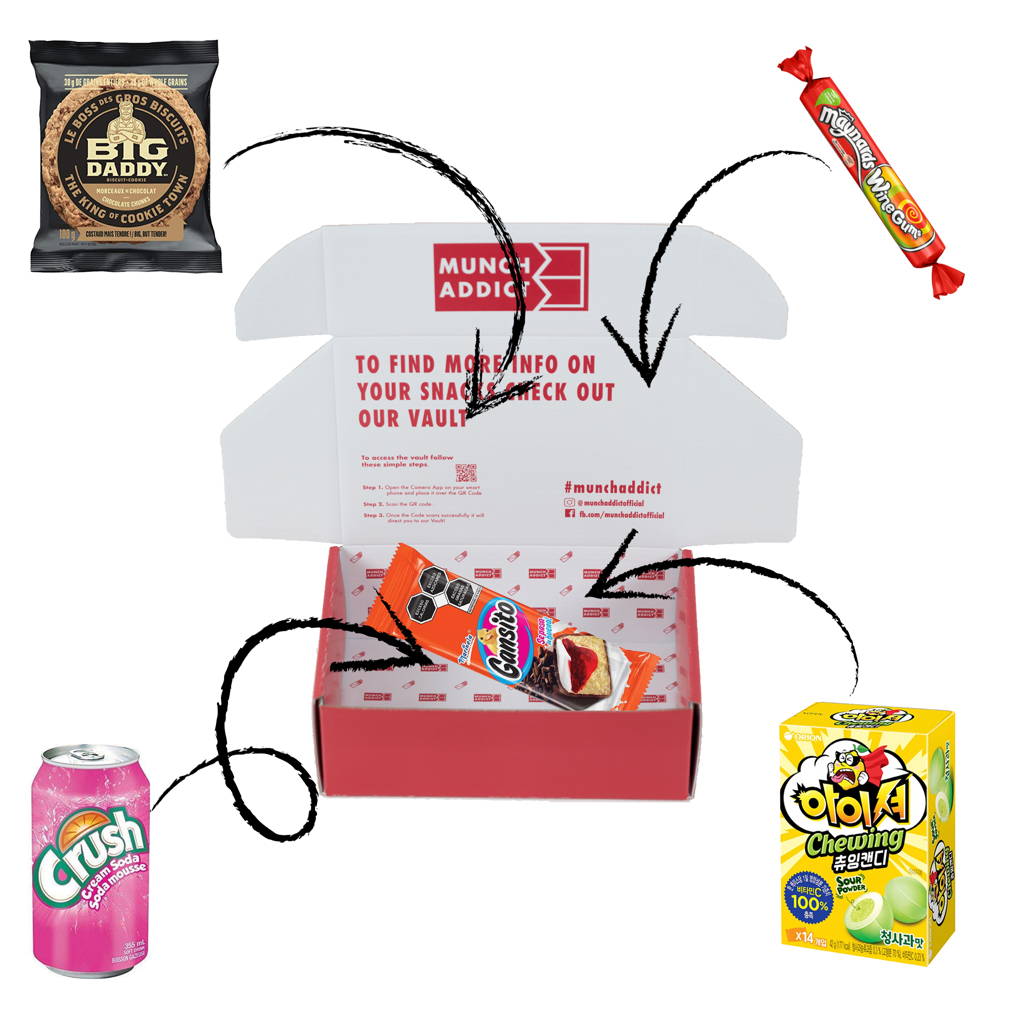 Hungry? Take a look at our gallery and you'll be starving!
Our team of snack experts research and taste test the best treats out there. Years of experience allows us to import the best the world has to offer.
We realize you're trusting us with your hard earned money, that's why we make sure every box is filled to the top, so it's worth every penny.
Our reviews speak for itself. We have thousands of happy customers who fell in love with trying new snacks every month.
See what our customers are saying
"Fresh from all of the world. Love how you can customize your box"
"A fun treat for my parents especially since Covid"
"That box was so delicious everything in their tastes so good"
"Love Munch Addict! Better than Snack Crate and better customer service"
"Teenager's loved this! I got lots of high fives for this purchase"
" The snack in the first box were perfect, so fun... they loved the idea"
"My family loves when the box comes in the mail. We all pick 1 snack"
"Great variety. It's fun trying things from different countries."
"It was so fun trying all the different foods. We made a video"
"My kids and I really really enjoyed everything in our box. "
"I was so happy to get my first box. Everything in there tasted good"
"My family truly enjoys when their Munch box arrives at our home every month. The kids are excited to try the different treats from around the world. The variety is great and we really like the addition of the list of snacks in each box..."
"No road romp is quite complete without a variety of nibbles and noshes. Rather than stop at a gas station for snacks, consider ordering yummy delights from around the world from Munch Addict...This is particularly fun, and educational, for kids"
"This mystery box features everything from classic candies to creative chips...from Vienna to Japan to Mexico. If you just want to get your toes wet with snack subscription boxes, this would be a great service to start with."
Deluxe Box - 15 Snacks + 1 Drink
Motherload Box - 60 Snacks + 4 Drinks
An assortment of snacks imported from all over the world
The newest & most delicious snacks imported from Korea
The most unique Mexican candy & snacks you'll try
Try the tastiest instant noodles from all over Asia
Our reviews speak for themselves
Hungry yet?
Get your Munch Box today!